Aluminum Alloy Truss: Fast Plug Box Truss. 各類鋁合金桁架產品頁
TOPTRUSS Introduces
TOPTRUSS is one of the leading alloy aluminium truss suppliers in the domestic and international market .The company is located in Foshan city, Guangdong province.

Professional Knowledge
TOPTRUSS PERFORMANCE EQUIPMENT CO.,LTD. is the one of the largest truss manufacturers, product sales more than 30 countries. And increasing the trend year by year.



History
Since 2006 TOPTRUSS has successfully realized the truss connection system, the system eventually proved to be the most important innovation of truss in the market. Obtain and maintain the leading position in the world of light truss market. TOPTRUSS have a wider range of alloy aluminium truss system. Covering all aspects of the industry requirements. In order to fast structural growth, at the same time it doesn't affect our TOPTRUSS production facilities of high quality standards has been expanded to 7000 square meters. Our factory expand the scale in 2012,in order to make a better service to customers.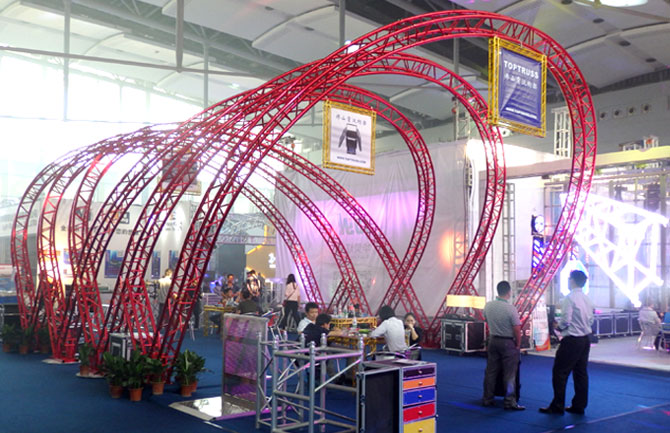 佛山市霄汉演艺设备,专业舞台桁架设计制造.航空箱制造.雷亞架制造

佛山市南海区狮山镇狮岭村走马营环村路1号